Copy, export, and import adaptive MFA policies
Duplicate existing adaptive MFA policies or import policies from other Strivacity instances.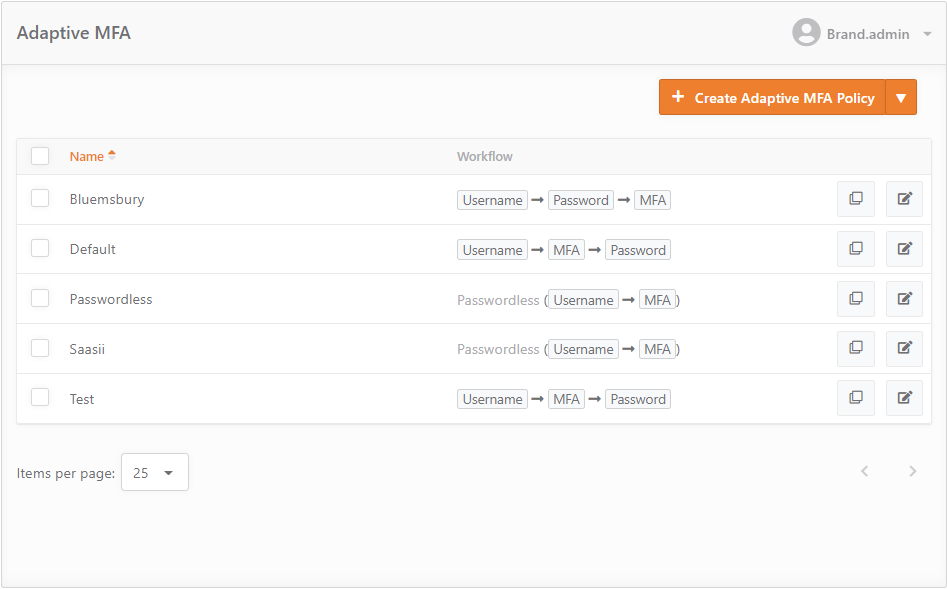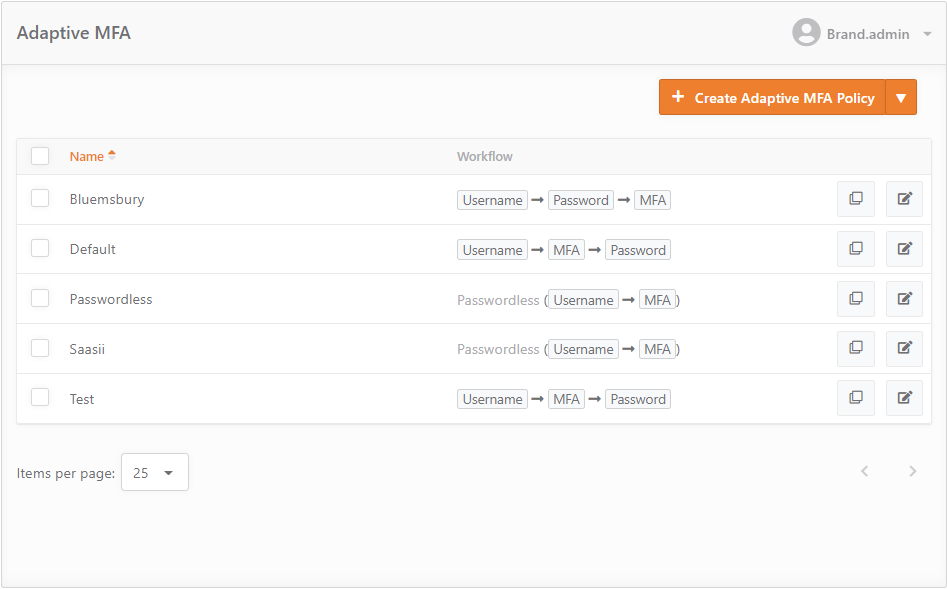 Copy an adaptive MFA policy
1) Click on the copy icon


of an adaptive MFA policy.
2) Strivacity will create an identical copy of the policy, appending its name with 'copy' at the end.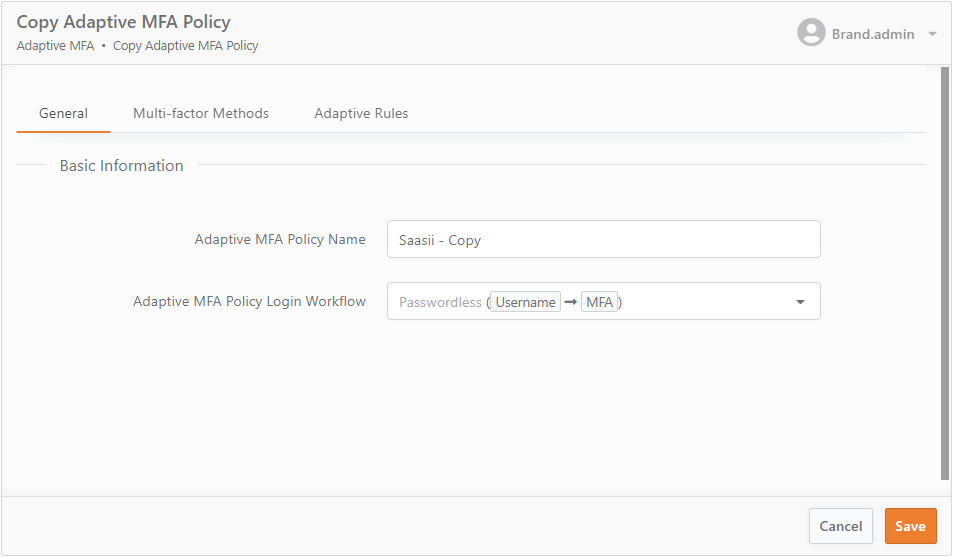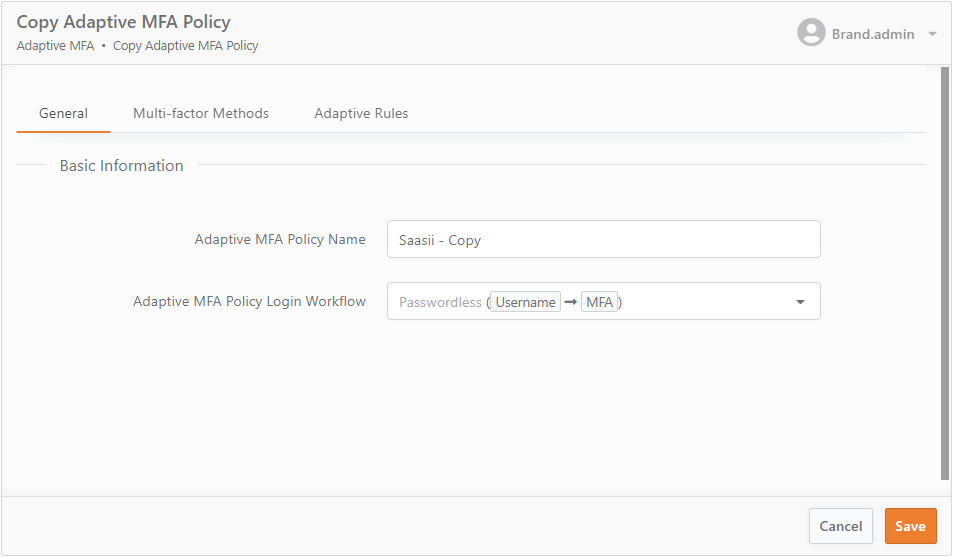 3) You can make changes to the copied policy before saving.
4) Once you've made the necessary changes, click Save.
Your copy will be added to the adaptive MFA policy list.
Export an adaptive MFA policy
1) Select


an adaptive MFA policy.
2) Click on the overflow menu


appearing on the right.
3) Click on 'Export selected'.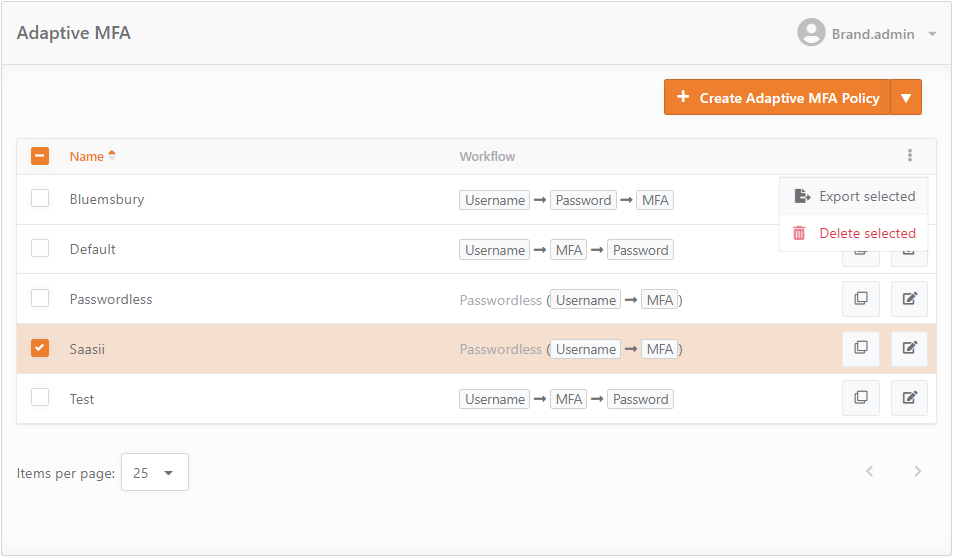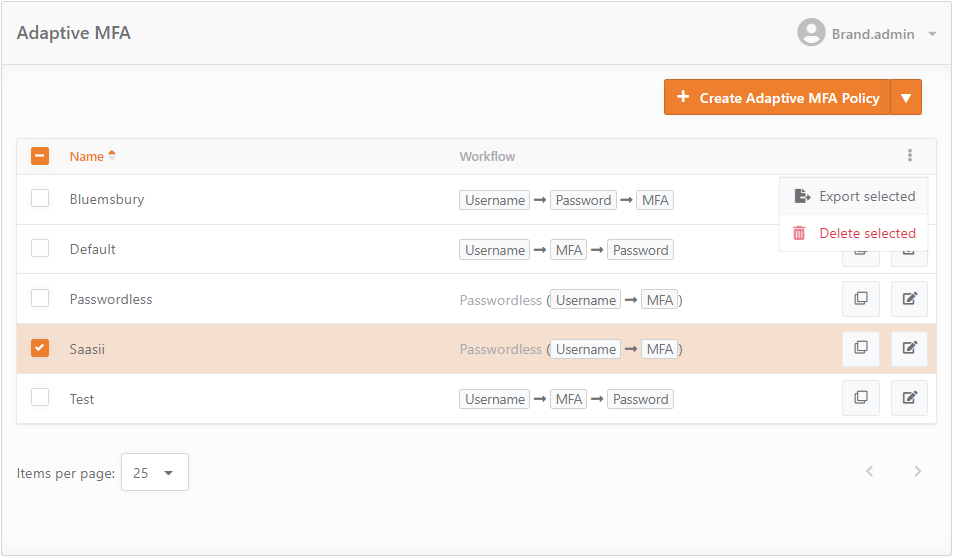 A dialogue will open asking you to confirm your action.
4) Click 'Export' to continue.
The Admin Console will prepare a JSON file to download.
5) Save your JSON file to a folder of choice.
Import an adaptive MFA policy
1) Click on the downward pointing arrow


at '+ Create Adaptive MFA Policy'.
2) Select 'Import from JSON file'.
Only JSON files of the same policy type, exported from a Strivactiy Fusion instance can be imported successfully.
3) Your file manager will open. Select a previously exported adaptive MFA policy file.
4) You can confirm importing with 'Done' when the process finishes.
Importing may take a couple of seconds.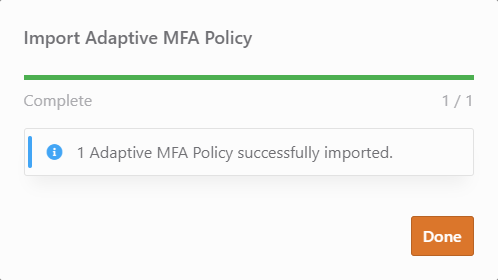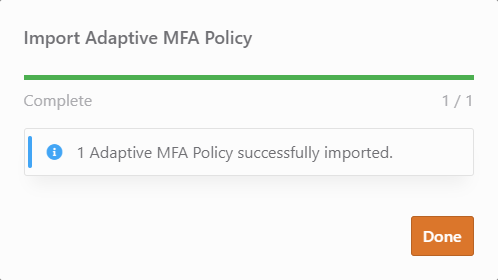 The imported policy will be added to the adaptive MFA policy list: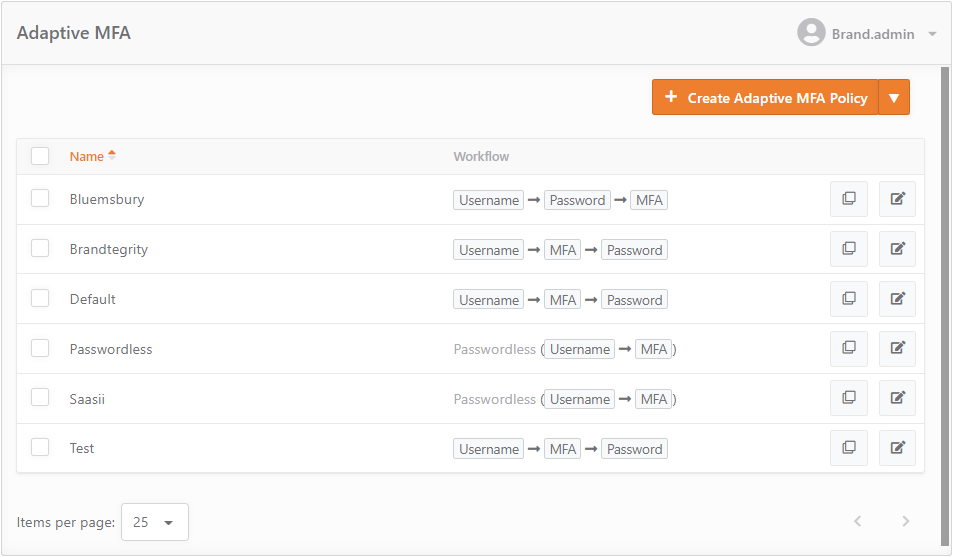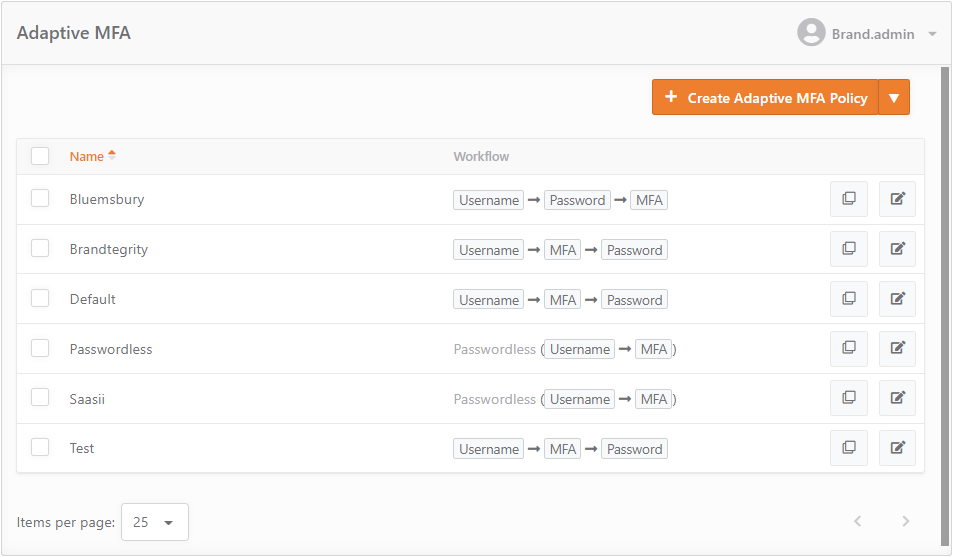 Updated about 1 month ago
---