Customer invitation
This page explains how to invite customers to create an account for themselves in your applications.
Overview
With customer invitation, you can take the first step towards your potential customers and offer them a shortcut to your application sign-up form. From there, the rest is up to them, but in hopes of driving up your conversion rate, you can spare customers some administrative tasks by pre-filling their profile information in the invite or allowing them to sign in with an external identity.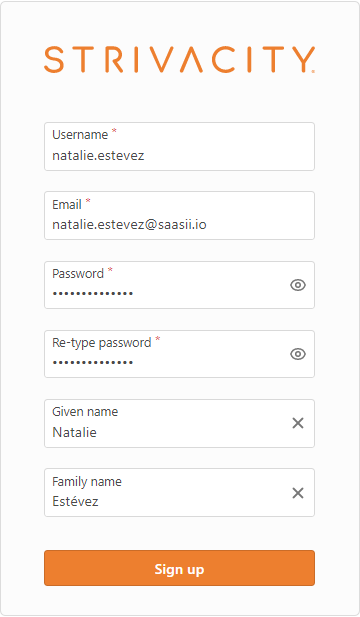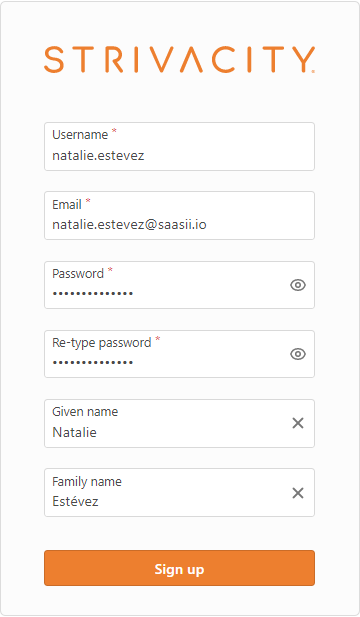 How to invite customers
1) Navigate to 'Accounts and Groups' in the Admin Console.
2) Open and select Accounts from the submenu: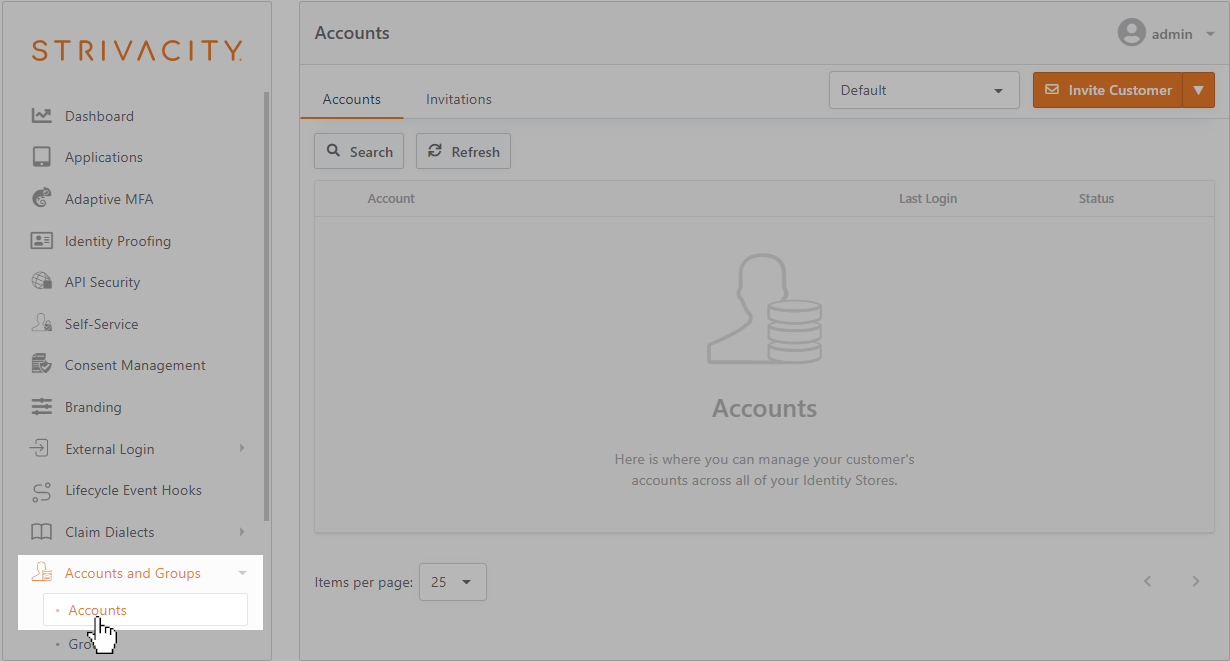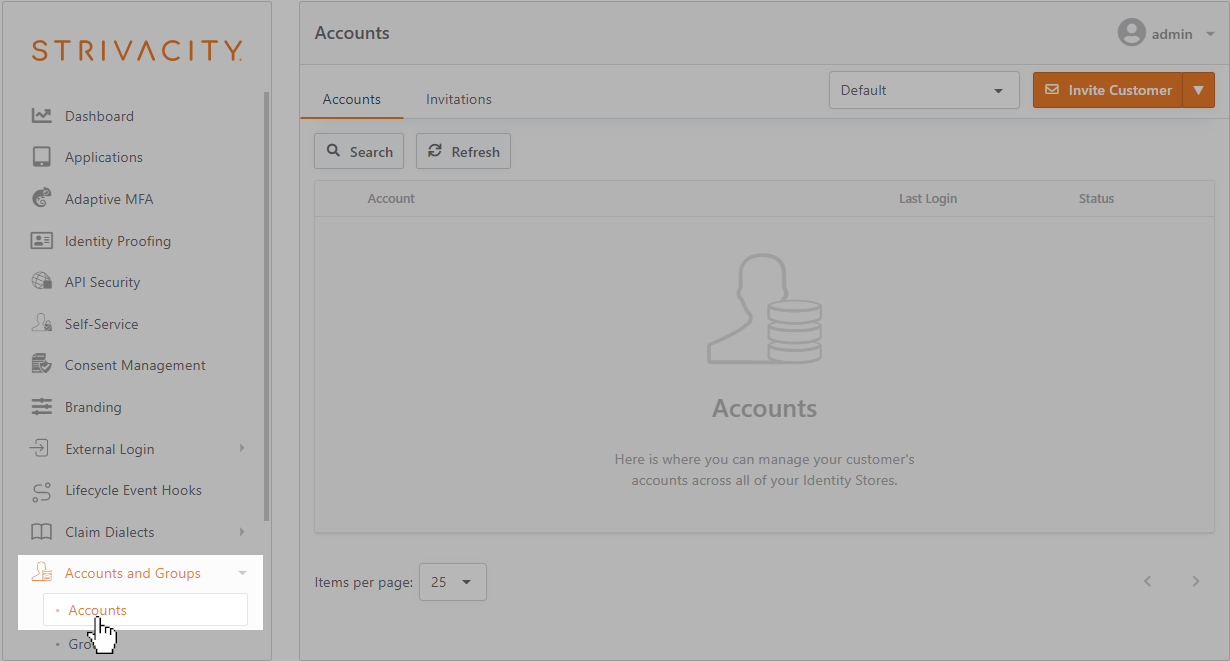 3) Click the 'Invite Customer' button on the right.
You can select the identity store you need from the drop-down next to the button.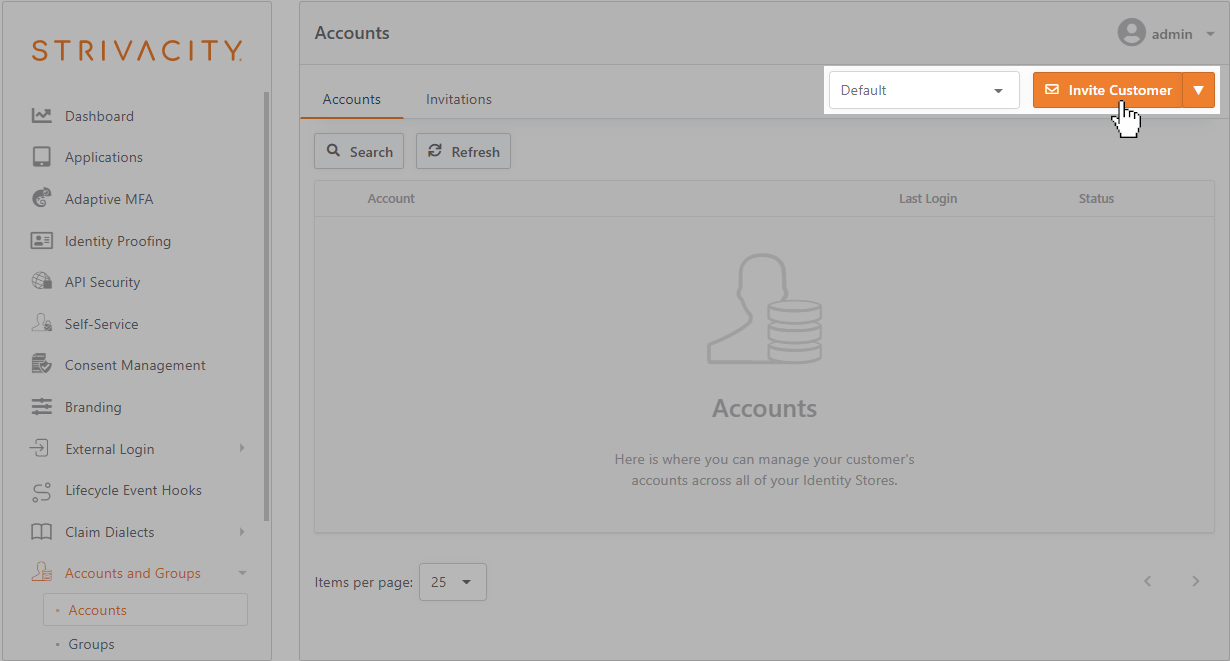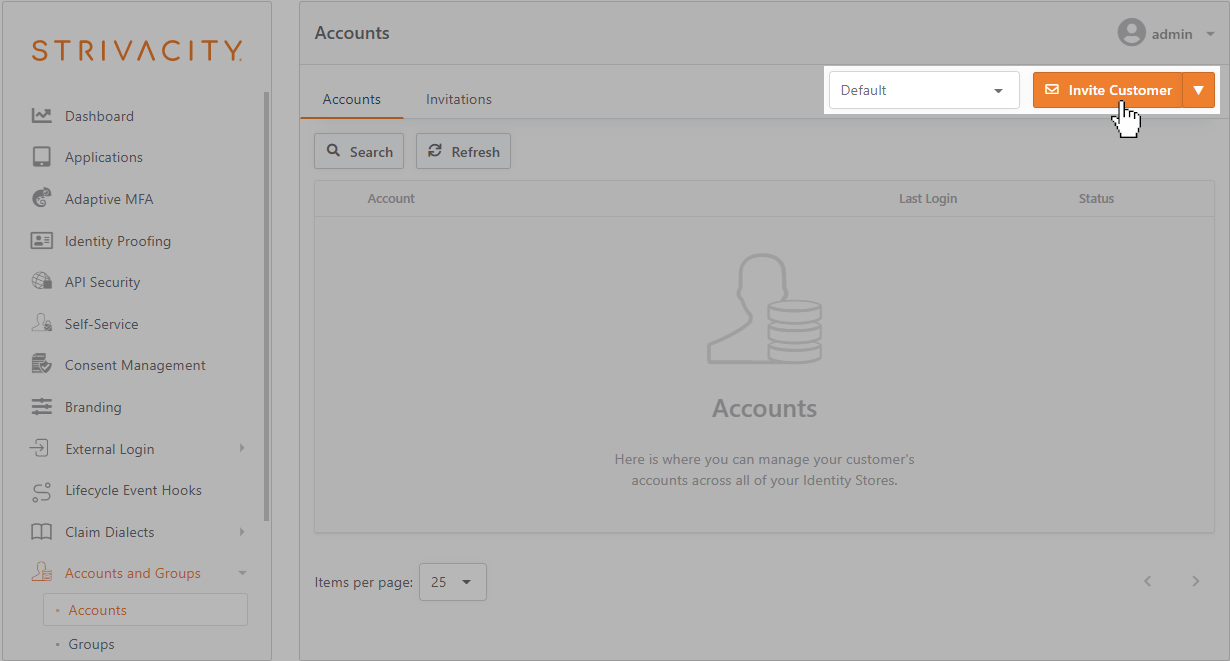 Account invitation form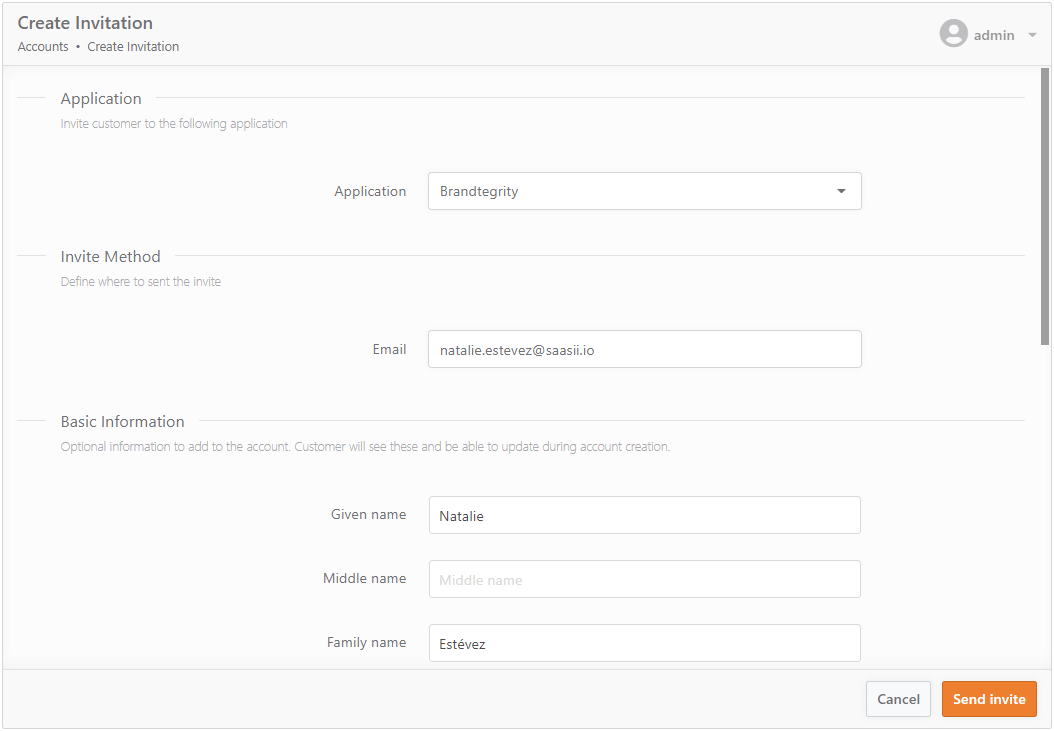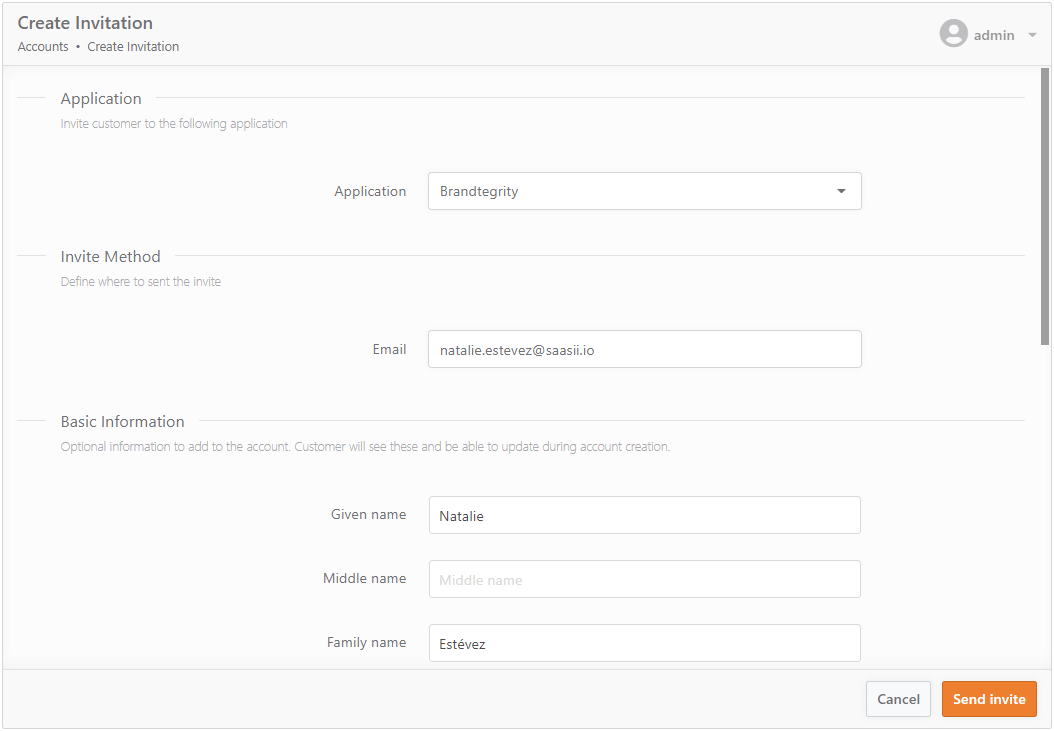 1) At 'Application', select an application you wish to invite the customer to.
Only applications that are configured to use OAuth2/OIDC can use the customer invite feature. SAML2 apps are not supported at this time.
2) At 'Invite Method', add the email address where the invitation will be sent.
The email address where the invitation is sent can automatically become the identifier of the account if the identity store supports the 'EMAIL' identifier. You can restrict customers to the email address the invitation was sent to or allow them to use a different email address as an identifier. Learn how to configure allowing a different email address.
Invitation sending will always be denied if

the invite method field is set to read-only in the application's self-service policy AND
the email address you provide in the invitation form is already tied to an existing customer identity in the current identity store
3) Under 'Basic Information', fill in profile information for the new customer account.
When accepting the invitation, invitees can double-check the information (in fields made available to them during registration) that goes in their profiles before accounts are created.
4) Add the invitee to one or more Groups using the '+Add Group' button.
The customer identity will be placed in the selected group(s) after account creation.
Identities invited to the application are also automatically added to every group assigned to the application. If there are more groups assigned to the application than you include in the invitation, the customer identity will be added to the additional groups as well. You can manage group memberships afterwards.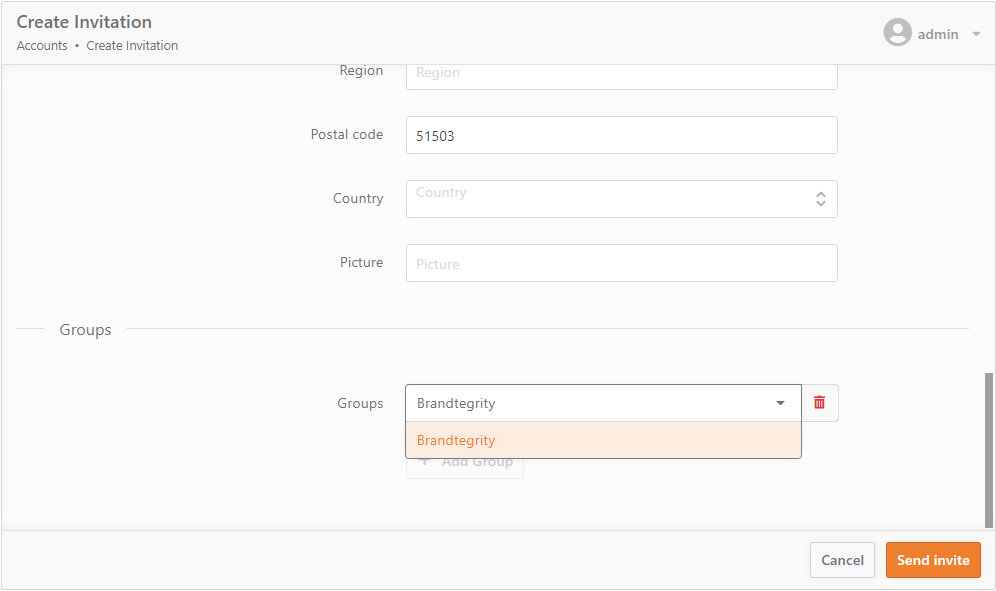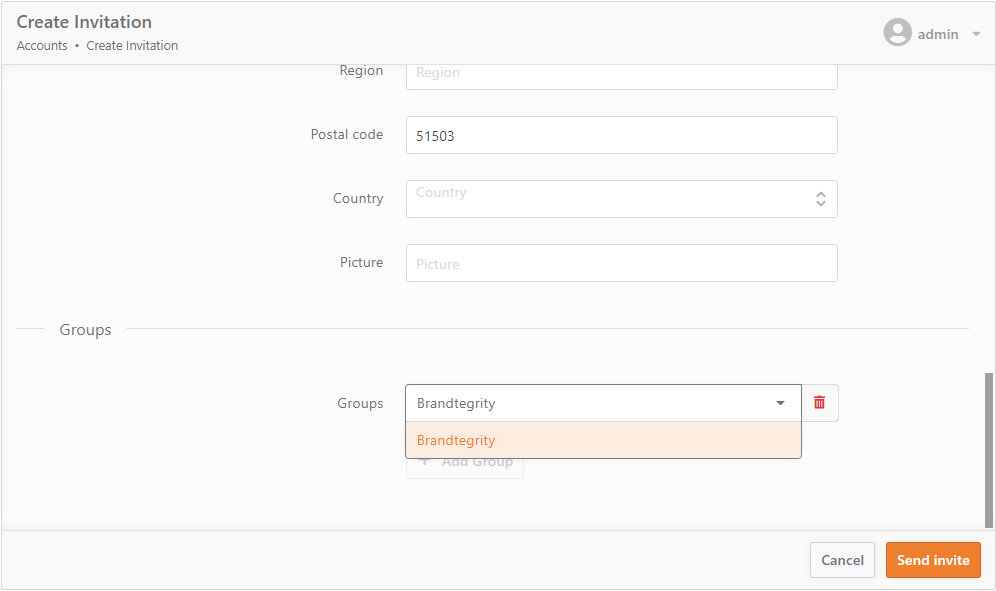 5) Click 'Send invite' once you've filled out the invitation form.
There will be an entry created for the invited customer identity in the Invitations tab: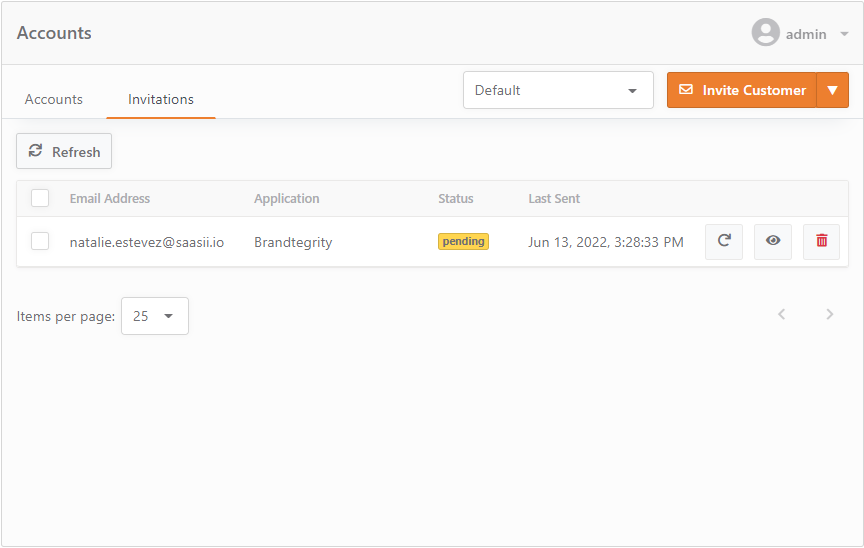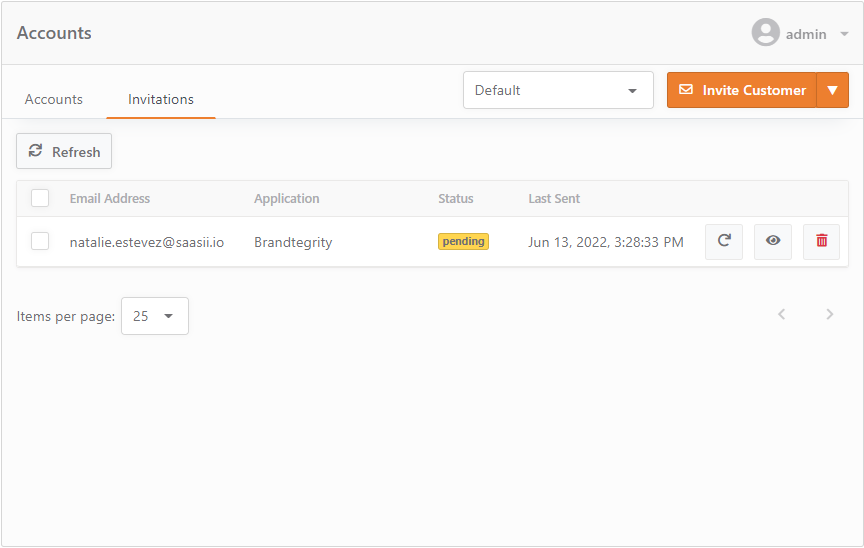 If the customer accepts the invitation and completes sign-up, the invitation's status will change from 'Pending' to 'Done', and the account will be listed in the 'Accounts' tab.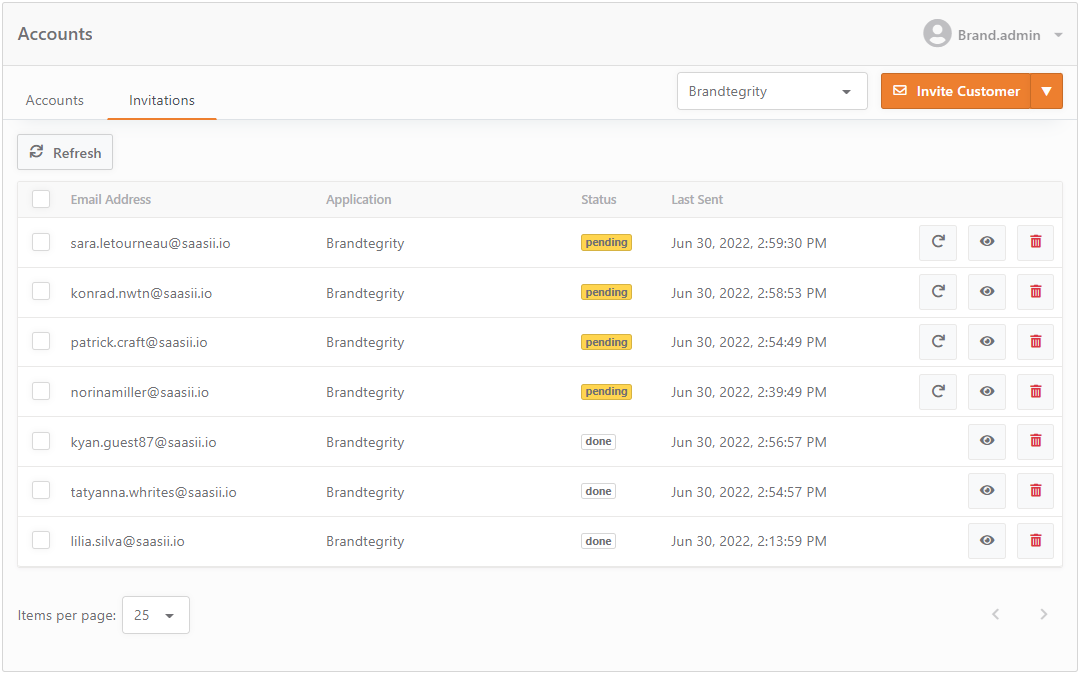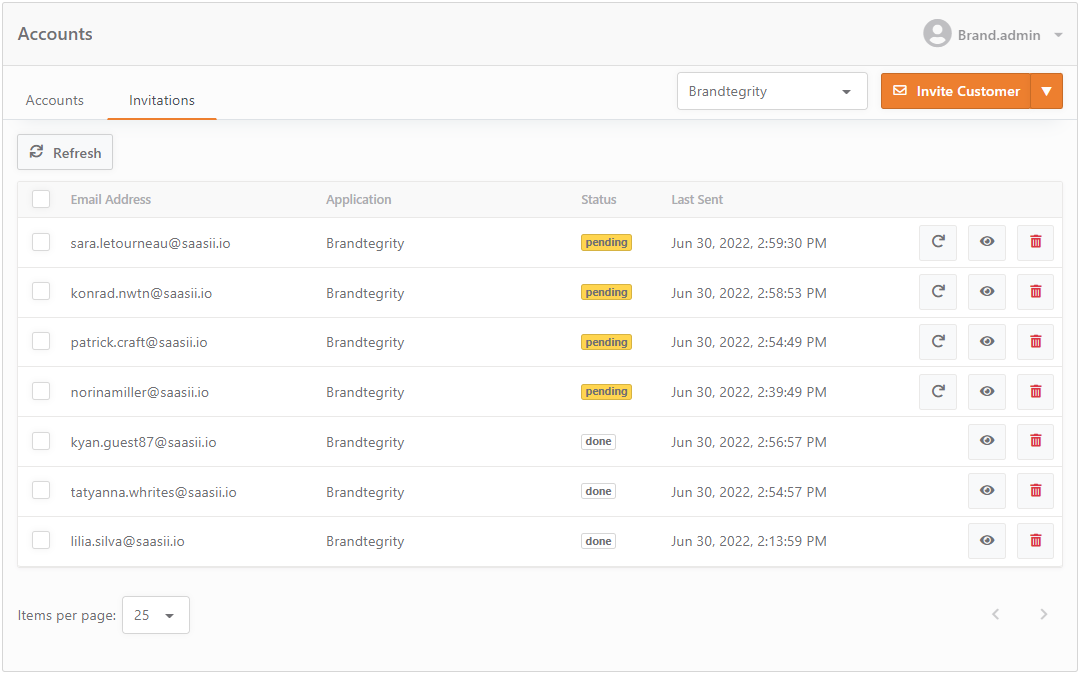 While waiting for the customer to respond, you can:
Resend the invitation
View the details of the invitation
Revoke the invitation in detailed view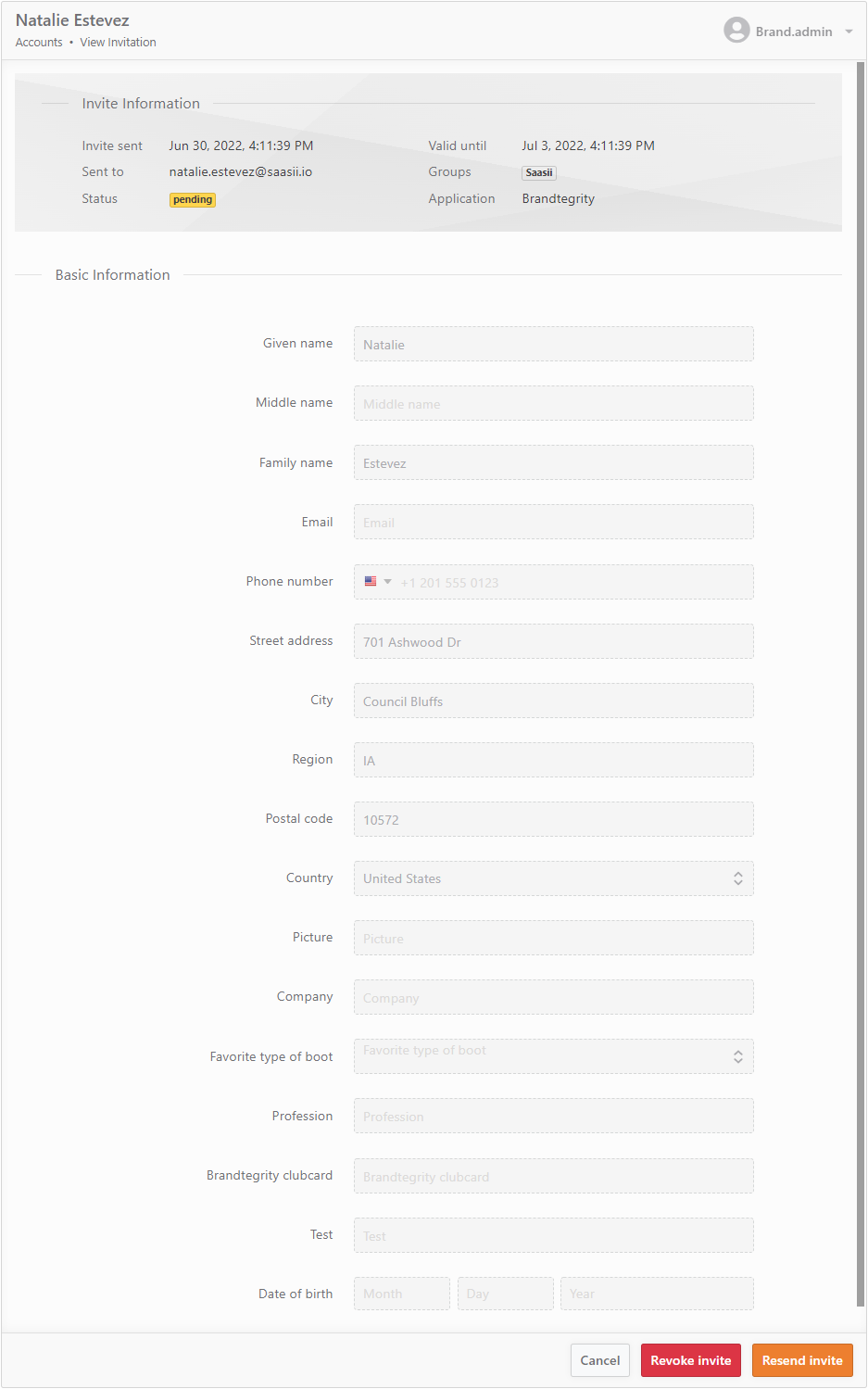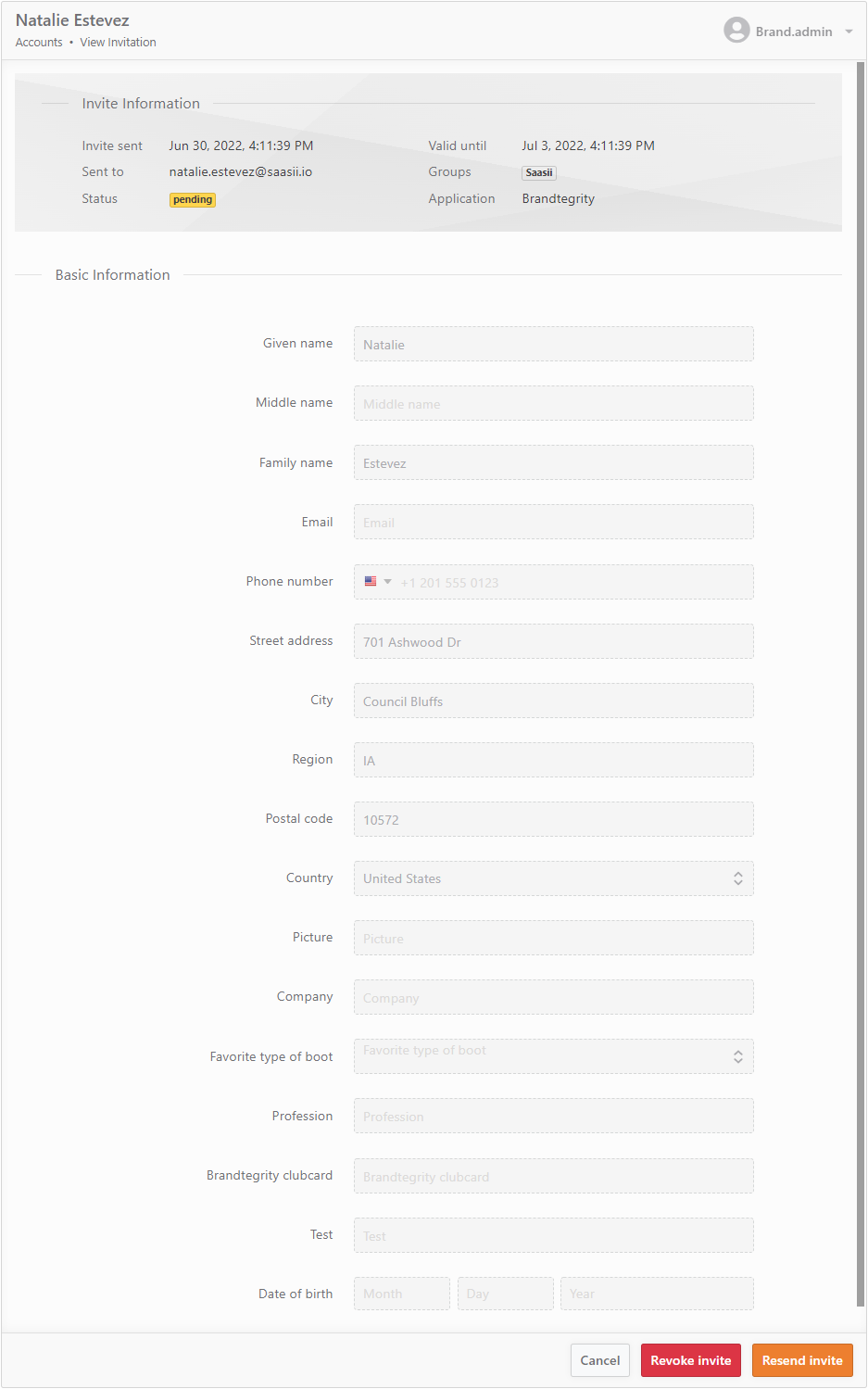 Revoked invitations are removed from the 'Invitations' list permanently.
Updated about 1 month ago
---