Identity store schema
Become familiar with the structure of identity stores and learn all about account attributes to come up with the best configurations for your first-party data collection strategy.
1) Find Identity Stores in the navigation bar on the left.
2) Open and select Identity Stores from the submenu. The list of available identity stores will appear.


3) Select an identity store you want to manage.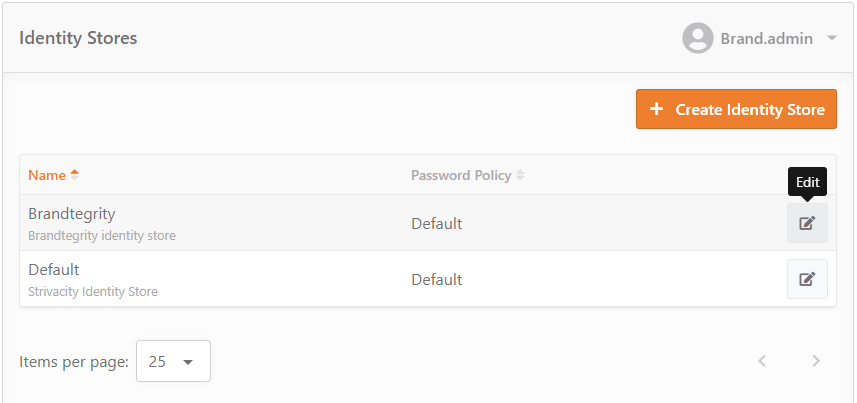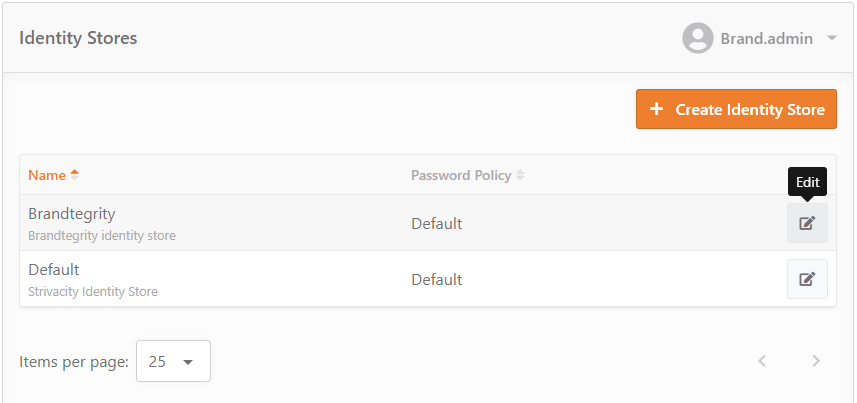 4) You will arrive at the General setting of the Edit Identity Store screen, as shown below.
Change basic settings like the name, description, or password policy of the identity store.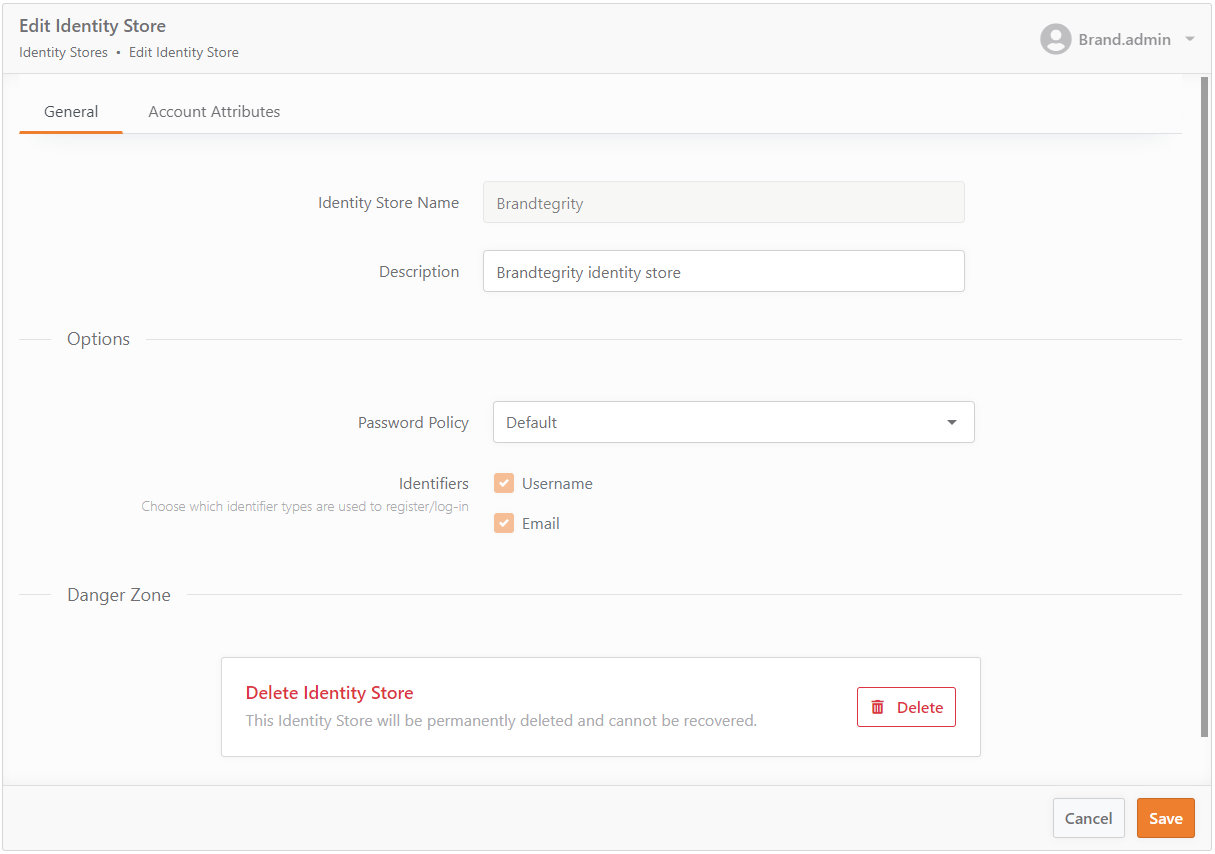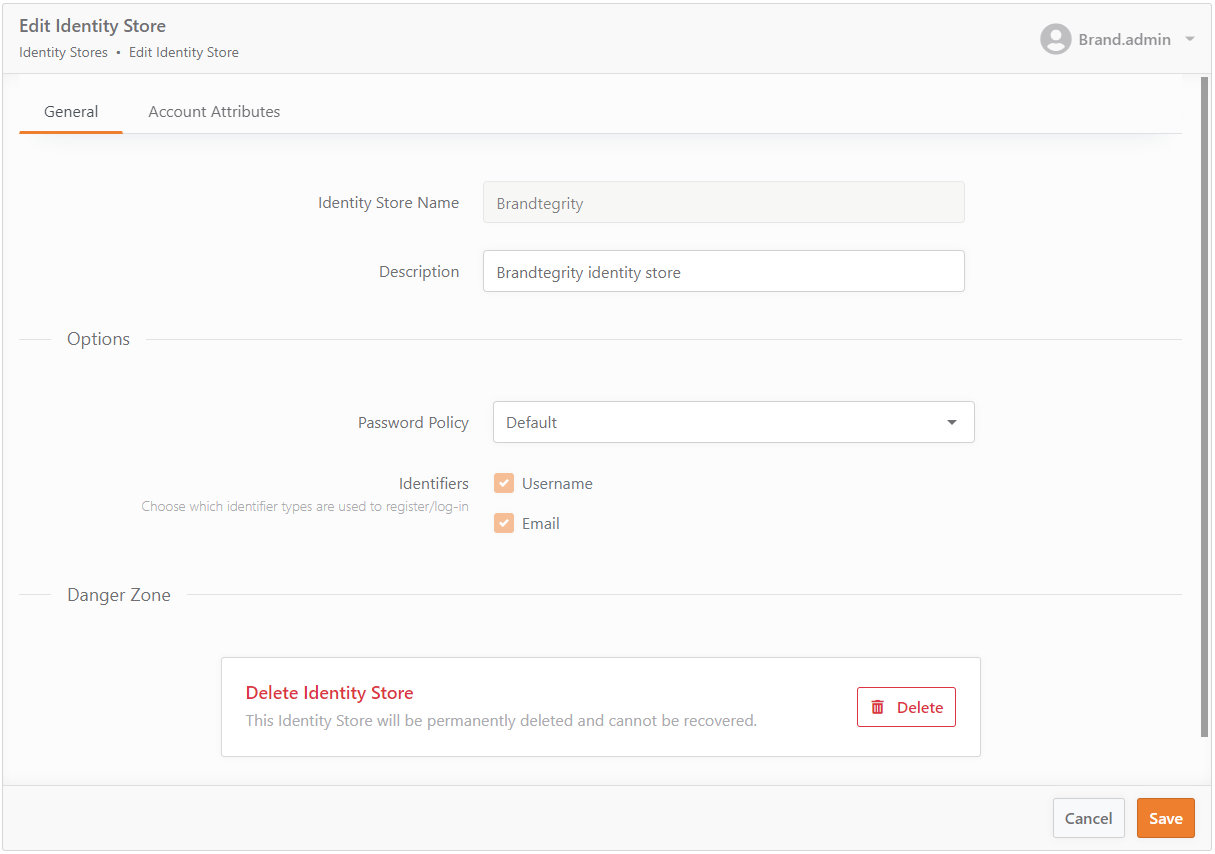 Learn more about password policies.
Managing account attributes
Attributes are configurable account information fields that are made available for the customer identities registered in the identity store. Attributes take the shape of personal information fields in customers' self-service portals and basic information fields in administrative account handling.
5) Switch to the Account Attributes tab to manage the available attributes of the identity store or to create new ones.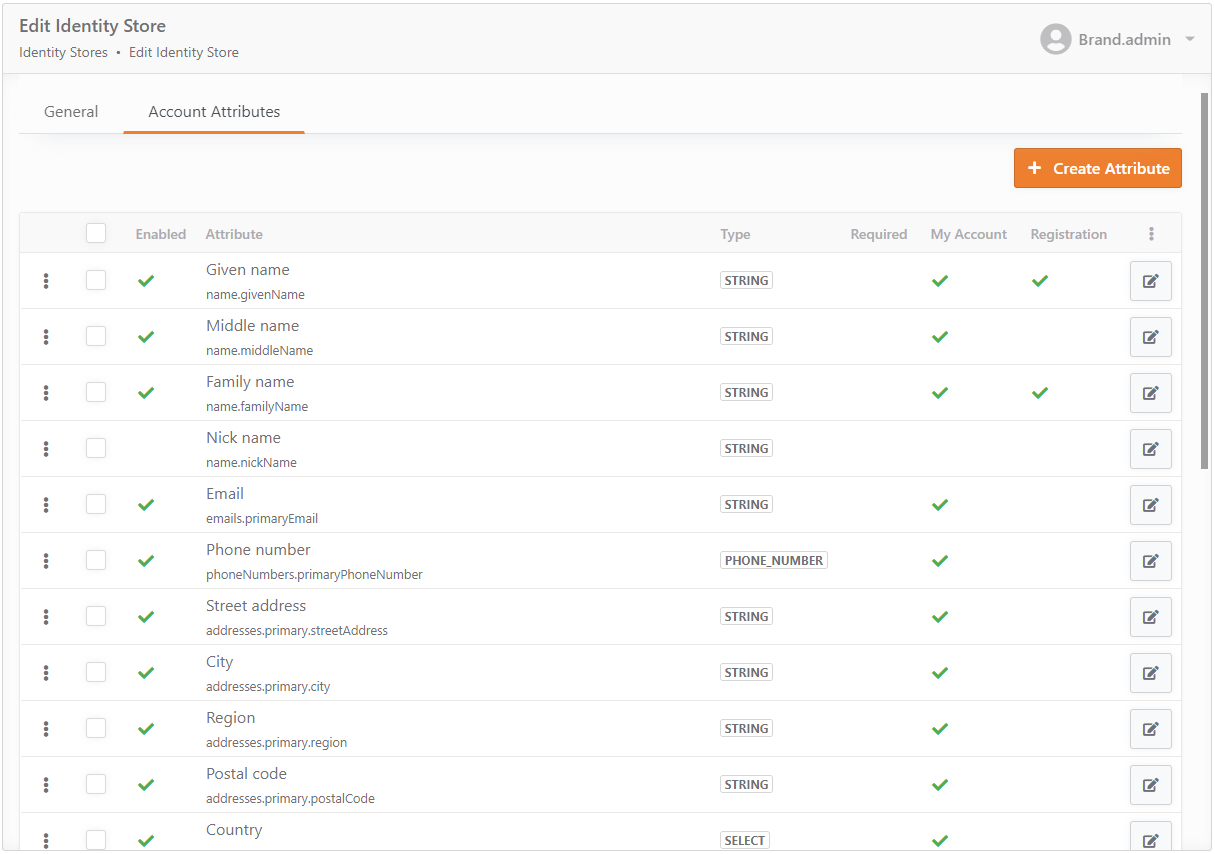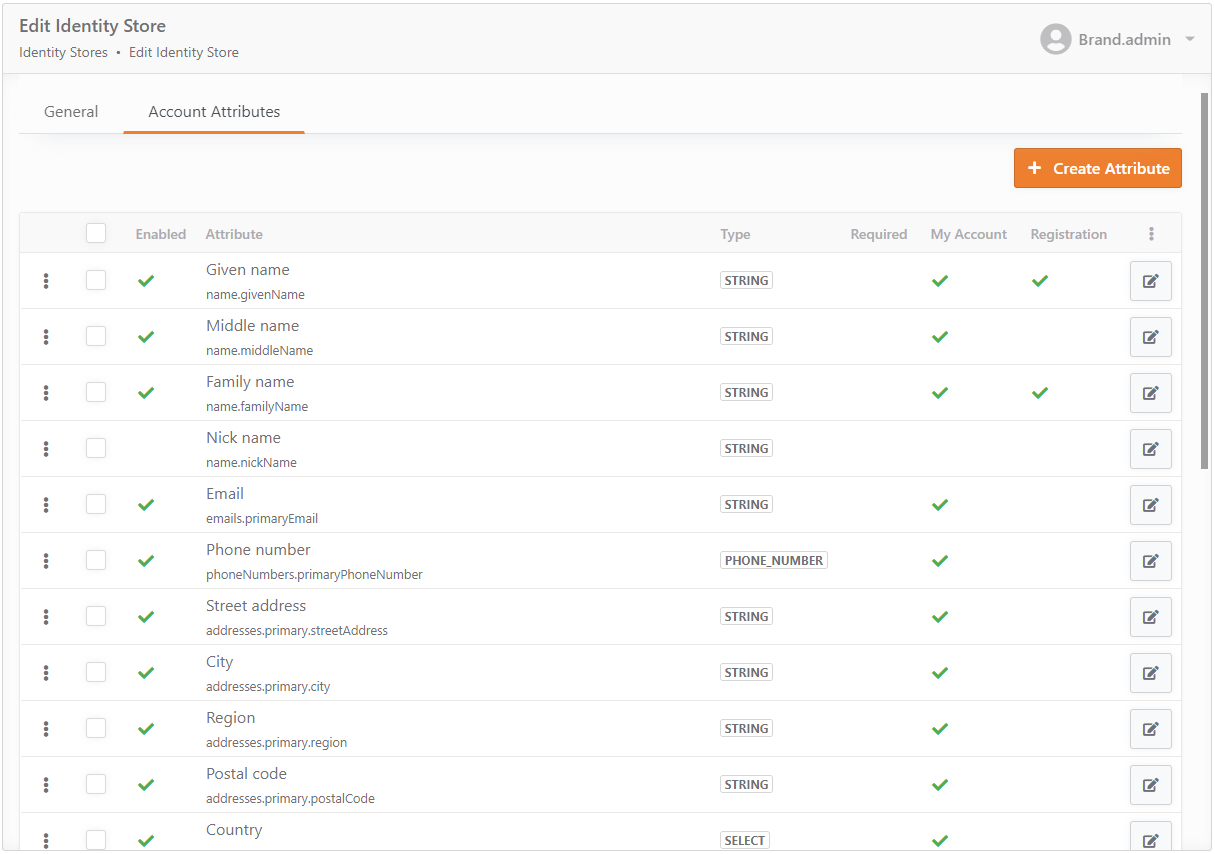 Editing the identity store schema can have adverse effects on your customer experience. By design, new attributes cannot be deleted (they can be disabled and hidden). While this helps avoid accidental data destruction we advise caution when managing account attributes.
For more information on how to configure and extend the list of available attributes and to learn about the various attribute types, go to the following pages:
Updated about 1 month ago
---