Finding accounts
This page shows you how to find a customer's profile as quickly as possible.
Navigating identity stores
You can find customer accounts within identity stores. Each customer account in the Admin Console is securely stored in a specific identity store.
You can easily switch between identity stores with the drop-down located on the right of the Accounts page: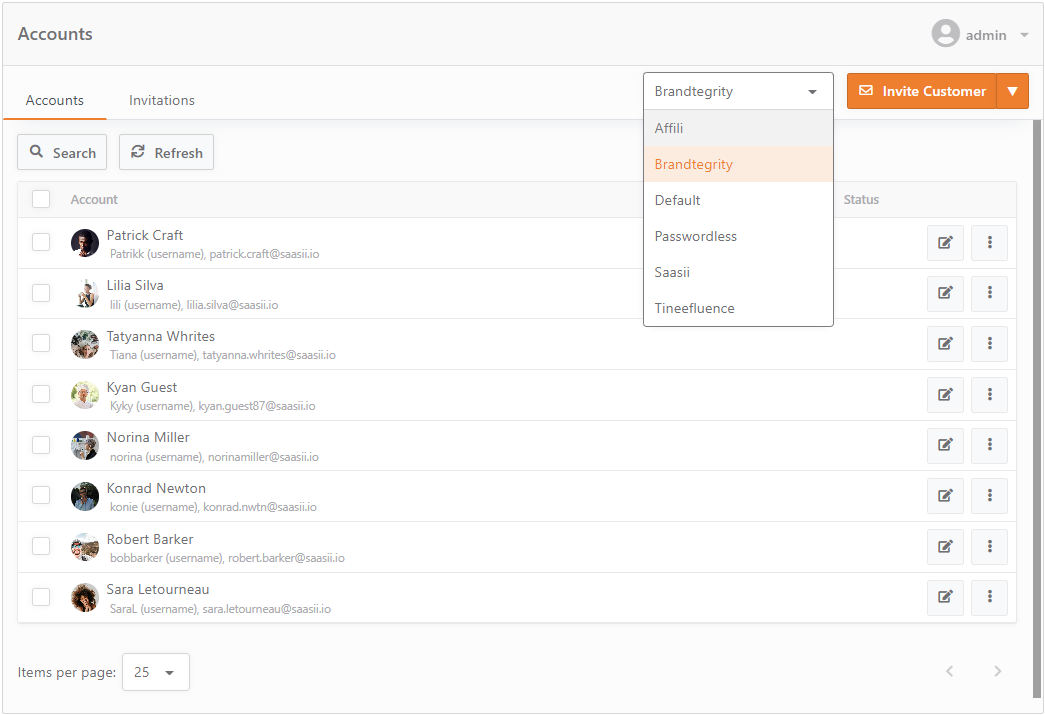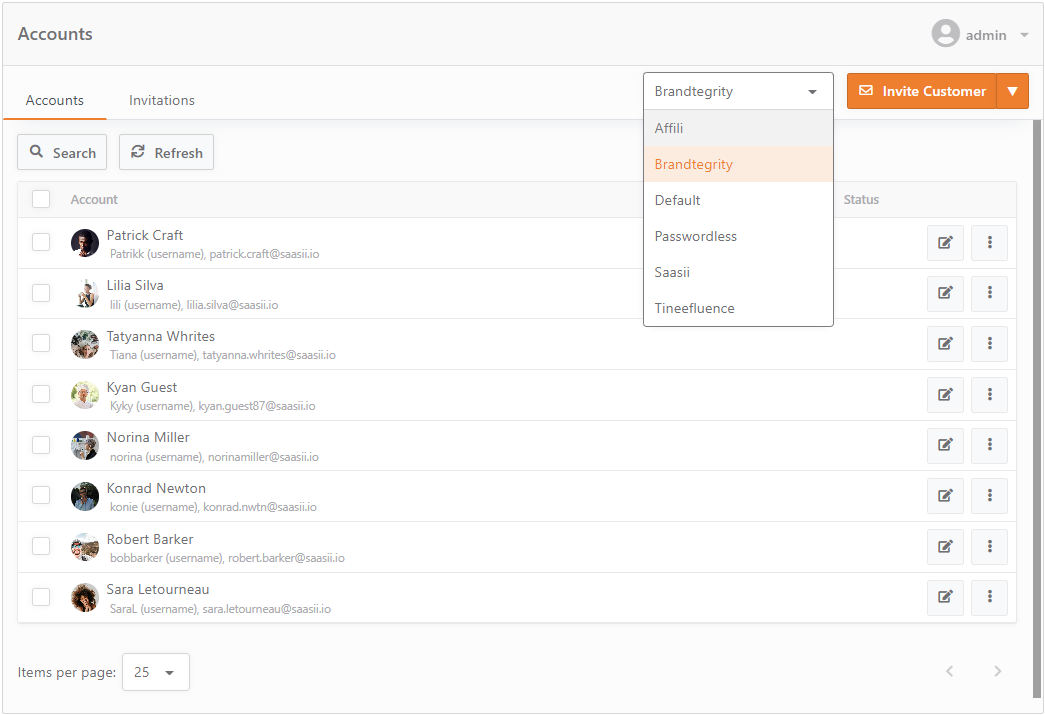 Search
Within identity stores, you can filter by specific parameters to find the account you're looking for in no time.
You can display the search panel by clicking 'Seach' on the left: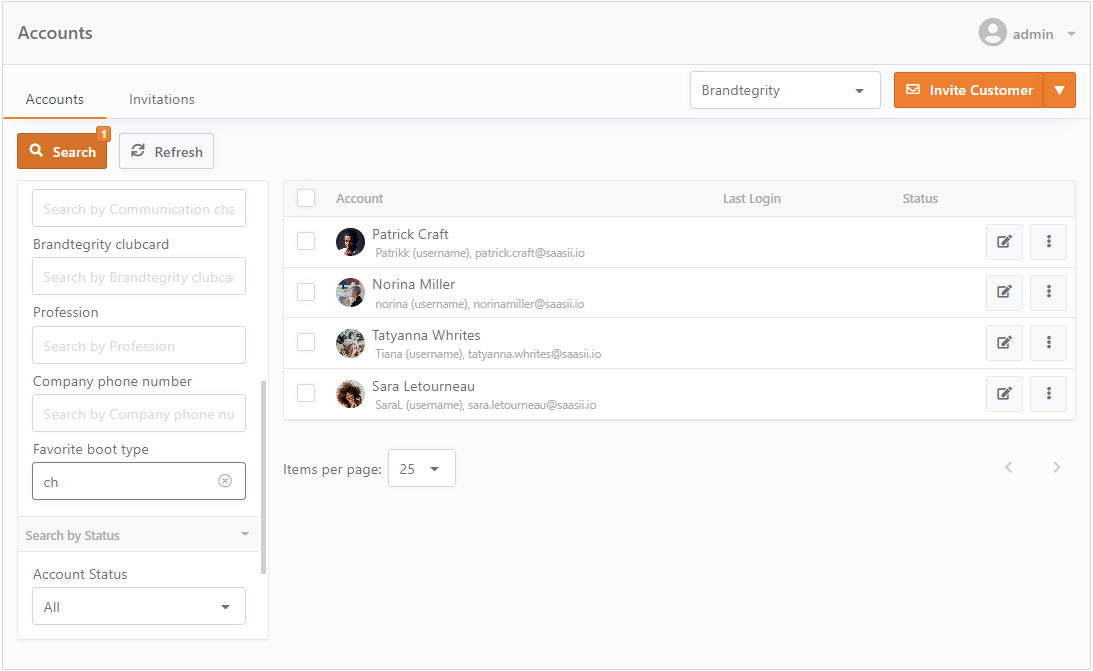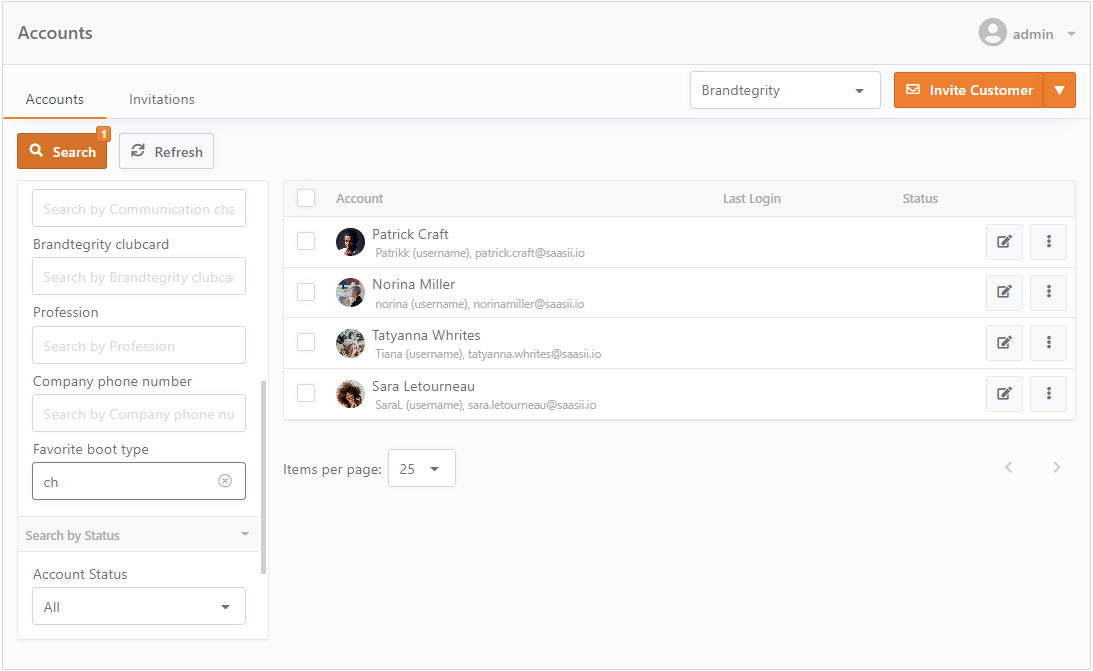 The search panel provides many ways to search for an account, so you can make use of whichever parameter you have at hand. You can use identifiers, personal information, a.k.a attributes, and even filter by account status, or combine these approaches.


Account identifiers
Search by both username or email address account identifiers in the Login Identifier field. You can also look an account up by its ID in the ID field.
Account attributes
Default attribute search fields
We've included a few common attribute (personal information) fields in the account search menu.
Use the Email Address field to search by email attributes or find accounts by Given or Family names.
Customers can enter their email addresses as profile information. In this case, the email address will be treated as an attribute and not a login identifier.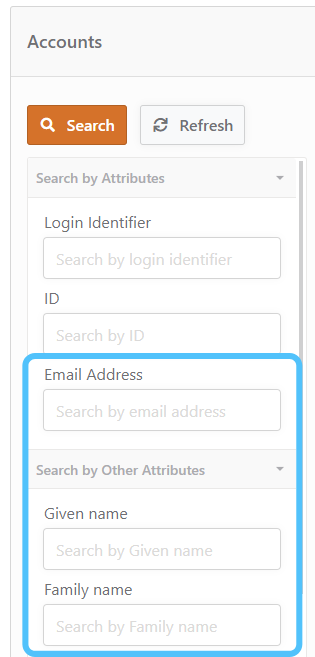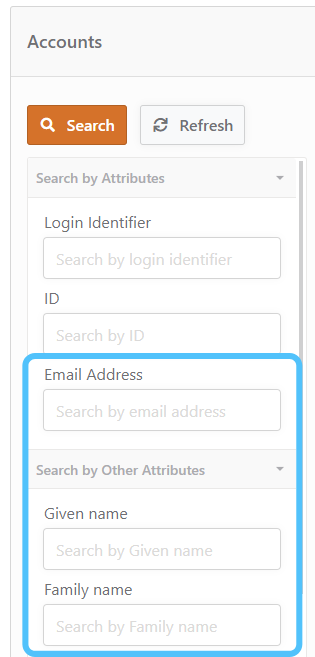 Custom attribute search fields
You can add further fields to the search menu by creating indexed attributes in an identity store.
String attributes, select attributes, and phone attributes can all be configured as indexed attribute fields.
You can only include 5 custom search fields per identity store.
Indexing settings can't be edited after the attribute is saved to the identity store.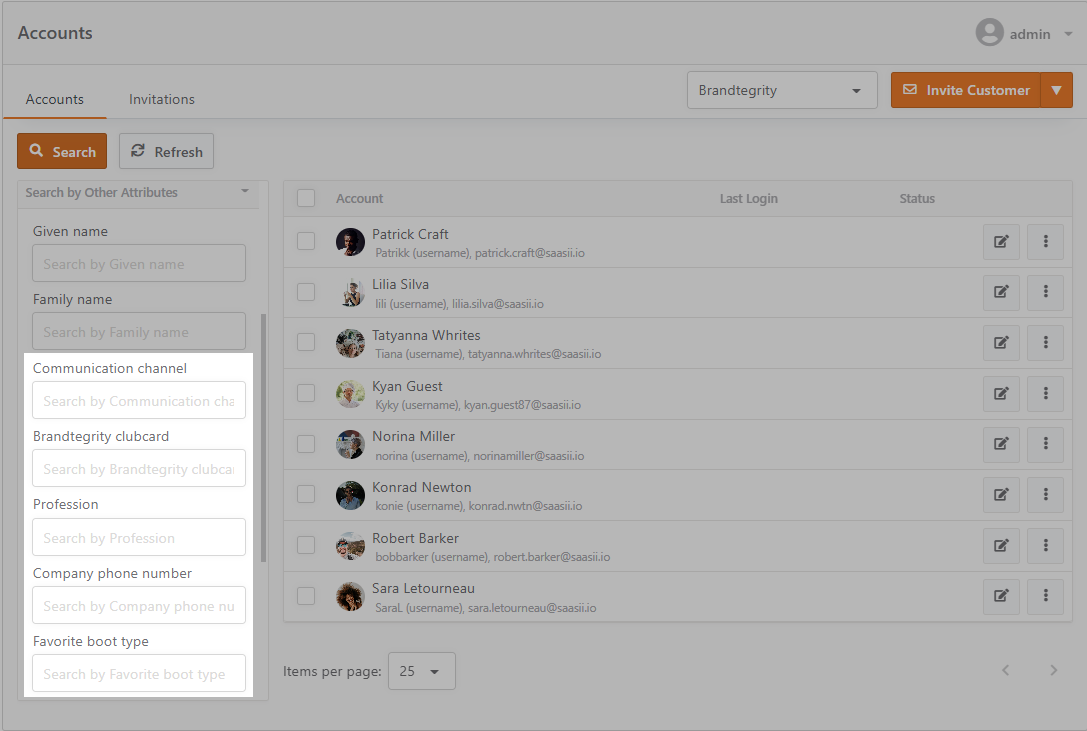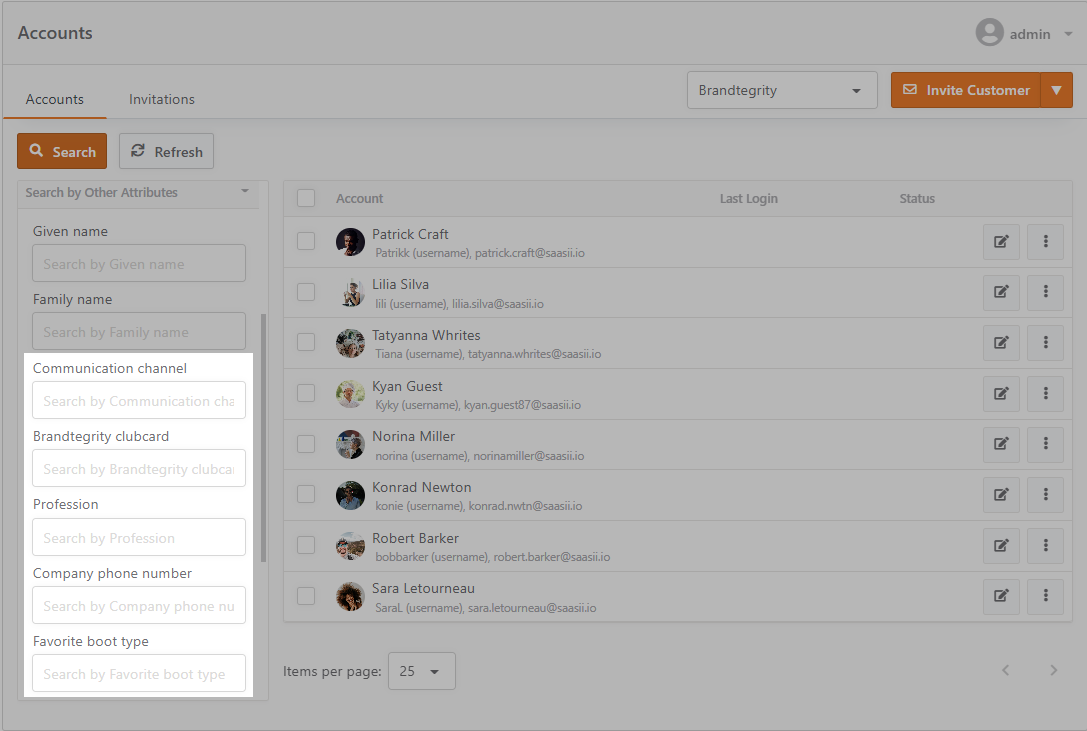 Account status
Filter disabled or enabled accounts using the Account status filter.
Accounts matching your search criteria will populate next to the search panel: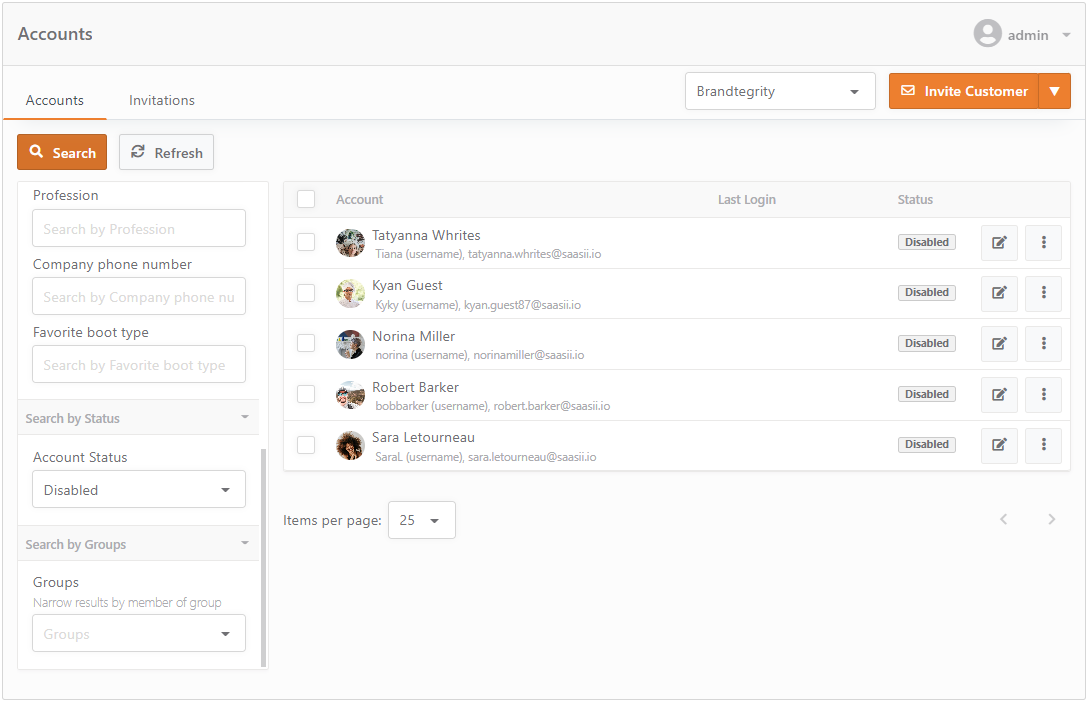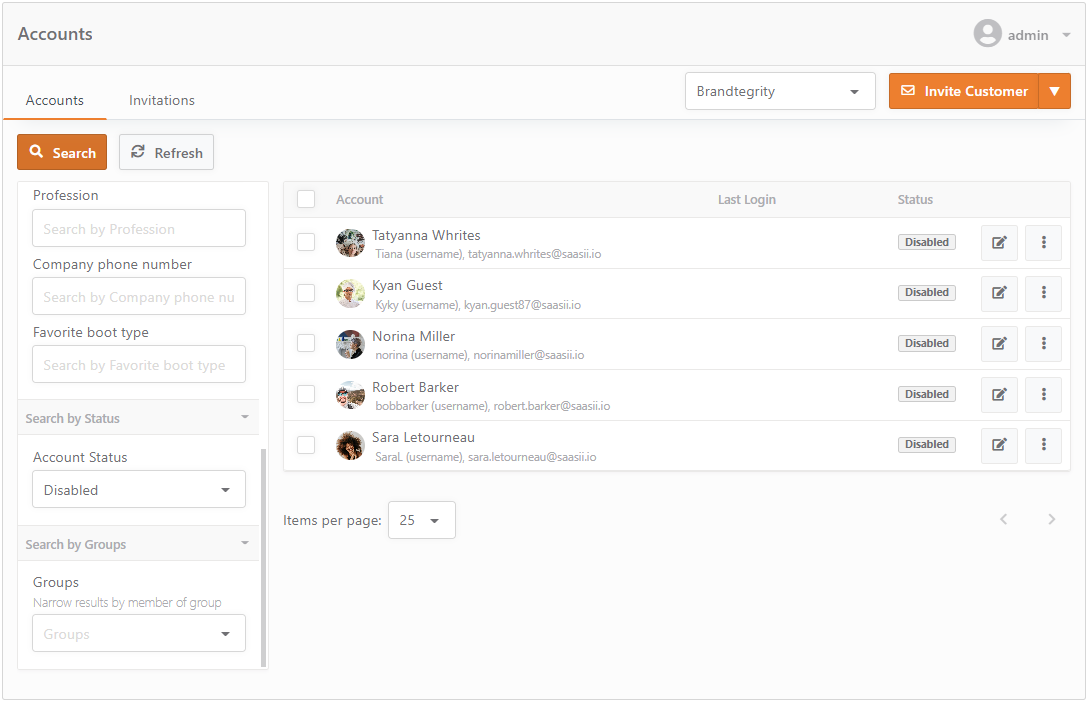 Updated about 1 month ago
---